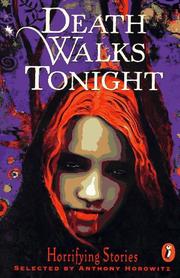 This is a great little collection of twisted tales. Many I had not read before, nor have I seen them in any of my other collections, which means this isn't one of those books that takes classic stories and tells them over and over again with new cover art. The one classic included pertains to some work of Bram Stoker.
These are modern fiction horror tales. Some notable authors in this collection would be Stephen King and Roald Dahl. The stories are probably written for the young adult population, but are terrifying little tales that fans of all ages can read and enjoy. I know I definitely did!
A few favorites from the book were Bath Night (a story about a bathtub with an awful, murderous curse of turning it's victims into ax killers!) and Man From the South (the story of some eery happenings when one man meets another in a bar).
The book is also nicely illustrated at the beginning of each chapter.
Really enjoyed this one!
Rating: 4 Stars