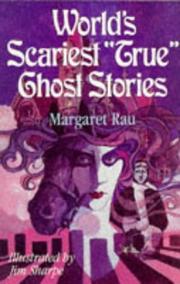 This is a wonderful collection of over 29 stories.
I read it in one sitting, so I think I can suffice to say it was a real attention grabber if you're looking for some light-hearted, spine-tingling fun stories to get you in the Halloween spirit!
The book is finely illustrated, and broken into chapters so you get a quick view (and each chapter gives a wonderful illustration, and a summary of each story within the chapter) of the reading material.
The sections of stories include:
Murder Will Out, Mystifying!, Where Evil Lurks, The Spectres, The Searchers, The Violent Ones, and The Guardians.
I enjoyed this one so much that I read it in one sitting.
It has some very haunting 'true crime' tales as well as supernatural tales such as 'the mothman.'
In this book you'll encounter grisly murders, mystifying creatures of the night, long lost ghosts and buried secrets, haunted houses and evil curses.
I thoroughly enjoyed this one, and I think you will too!
It's only around 94 pages of ghoulish fun, so if you can't put it down, at least it won't keep you up past midnight….or, not reading it, anyway.
;)
This is my favorite collection of ghost stories so far.